House Cleaning in Hillcrest
As one of San Diego's most diverse and welcoming neighborhoods, upscale Hillcrest is amazing place to call home. Whether you live in a condominium featuring mid-century modern architecture or one of the neighborhood's Craftsman-style homes, you don't want to spend all your time cleaning. That's why you need Hillcrest house cleaning services!
San Diegos Top Rated Maid Service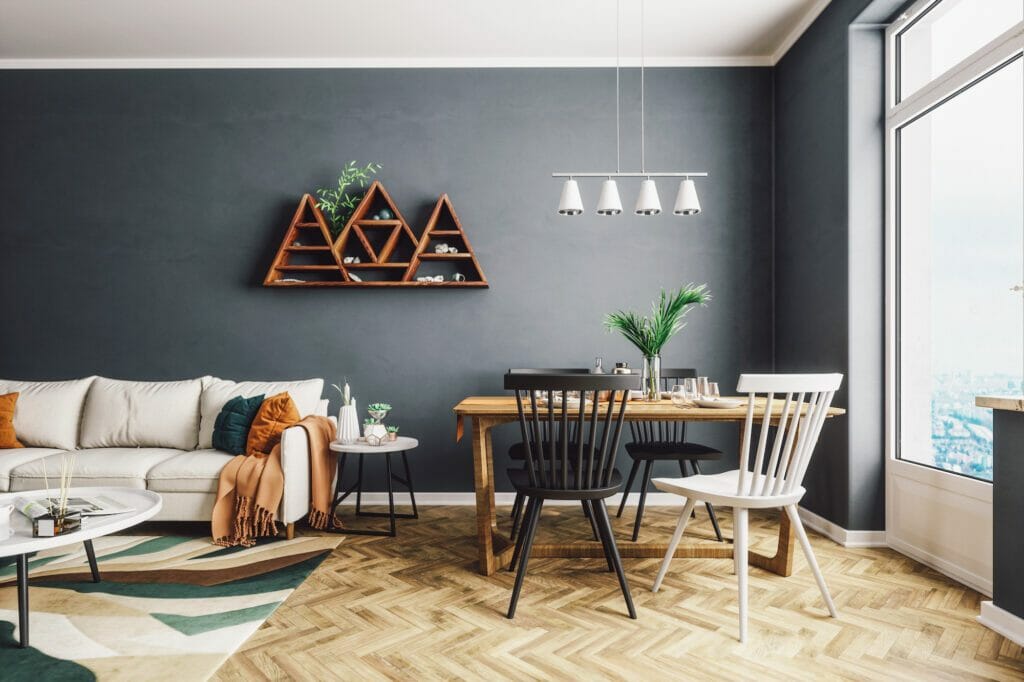 Your Happiness is Guaranteed.
Why Hire a House Cleaner in Hillcrest?
There is so much to see and do each day in Hillcrest. With its chic shops, vibrant clubs, delicious cuisine and close-knit LGBTQA+ community, Hillcrest keeps its residents busy. When you hire a house cleaning service, you can spend less time dusting and mopping and more time enjoying all that Hillcrest has to offer.
Hillcrest House Cleaning Services
Here are the professional cleaning services we offer to residents in Hillcrest, San Diego:
Recurring cleaning in Hillcrest
Looking for someone to keep your home clean for you on an ongoing basis while you take care of the rest of your busy life? Our recurring home cleaning services are the way to go. We'll set up a customized plan to work with your schedule. Once we do, your home will always be clean with no effort from you!
Deep cleaning in Hillcrest
Give your home the ultimate scrub-down to get rid of stubborn mold, old grease, accumulated dirt, and more. From floor to ceiling, we'll make your house or apartment shine.
Move-in & move-out cleaning in Hillcrest
Moving in or out of the neighborhood? We can give your home a thorough cleaning before you move in and set up, or we can make sure everything is professionally cleaned before you move out.
Windows & Detailed Cleaning in Hillcrest
If you are tired of looking out at dust and grime rather than the beautiful blue San Diego sky, consider availing yourself of our popular add-on service. We'll make your windows spotless so that you can enjoy your view of the neighborhood again to its fullest.
You can spend less time cleaning and spend more time experiencing all University Heights, Balboa Park, Downtown, and more.
Cleaning Services in Hillcrest, CA
Presto Cleaning is the premier house cleaning service in Hillcrest, CA. Our house cleaning services make your home sparkle and shine, and we offer various options to suit your needs. Whether you're looking for a one-time deep clean or a regular maintenance service, we have the expertise to keep your home looking its best. We also offer flexible hours to ensure your cleaning gets done as efficiently as possible. For top-notch house cleaning services in Hillcrest, CA, you can count on Presto Cleaning.
What Types of Cleaning Services Does Presto Cleaning Offer in Hillcrest, CA?
Presto Cleaning offers various professional cleaning services to make your home look and feel amazing. Our services include recurring cleanings, deep cleanings, and move-in/out cleaning. Recurring cleaning is perfect for busy homeowners who want to keep their homes looking clean and presentable all the time. We provide weekly, biweekly and monthly services so you can choose a frequency to suit you. Each clean includes dusting, vacuuming, mopping and sanitizing surfaces throughout the home. 
Deep cleaning is an essential part of maintaining a healthy living environment. We use special techniques to get into those hard-to-reach places and ensure that your home is free of dust, dirt and grime. Move-in cleaning is a great option for anyone moving into the neighborhood. We do an intensive cleaning of the entire area to ensure it is ready for new tenants or owners. Inside window cleaning is also available as an add-on service. At Presto Cleaning, we provide professional cleaning services tailored to meet the needs of each customer. Our goal is to give you the best possible experience for maintaining a clean and healthy home.
How Do I Make a Cleaning Appointment?
It's easy to book Presto Cleaning for professional house cleaning. To start, request a free detailed quote online or give us a ring at (619) 366-0886. Then, book your appointment online or over the phone. Our business operates 5 days a week, with single cleanings or regular services offered. Our team is always happy to answer any questions about making a cleaning appointment. We strive to provide exceptional service for all our customers, so don't hesitate to reach out if you need help. With Presto Cleaning, you'll enjoy the convenience and peace of mind of hiring our professional cleaning service.
Do I Need a Deep Clean?
We suggest that deep cleaning be performed once a year or more frequently, depending on your needs, to guarantee that your house is a healthy and sanitary environment. A regular cleaning regimen would help those with weakened immune systems eliminate germs, viruses and other pathogenic microbes. Presto Cleaning professional house cleaning services provide the necessary deep cleaning that takes care of overlooked areas not usually reached during routine cleaning. A deep clean can include thorough cleaning in any space you need, from a single room to your entire house. 
How Many Hours Is a Typical Cleaning Service?
The time it takes to clean an area depends on several factors. The size of the space, level of cleaning required and buildup all play a part in determining the time for a professional cleaning service. Generally, 2-6 hours per bedroom is a standard rule of thumb for most house cleaning services. For example, a two-bedroom, two bathroom apartment with minimal buildup takes around 4 hours to complete professional cleaning. 
At Presto Cleaning, we offer comprehensive services to have your home spotless and shining. Our professional cleaning service will deep clean each area of your home, providing peace of mind knowing that your living space is fresh and immaculate. So when you're looking for professional cleaning services in Hillcrest, CA, trust Presto Cleaning to get the job done right.
Do You Offer Hourly Service?
Yes, Presto Cleaning offers hourly house cleaning services. We understand that every house is unique and that one-size-fits-all approaches to professional cleaning services don't always work. That's why we offer various cleaning packages tailored to your needs. We provide hourly service with flexible scheduling if you need professional cleaning services to fit your schedule. Our team works quickly and efficiently to ensure your home receives the highest quality professional cleaning. Whether you need regular bi-weekly cleaning or a one-time deep clean, our experts are here to ensure your house looks its best. 
What Makes Presto Cleaning the Best Company for Me?
At Presto Cleaning, we take great pride in providing the Hillcrest area with top-notch professional house cleaning services. Our commitment to great customer satisfaction and exceptional cleaning sets us apart from the competition. We can take care of your cleaning needs, whether that's deep cleaning or recurring maintenance. We use high quality  products to ensure your home is sanitary and spotless. Our service is reliable, efficient and tailored to your preferences so you can enjoy a clean home every day.
How Can We Take Care of You? We accommodate not only your schedule but also your individual fine-tuned cleaning needs. Get a free detailed quote to take back your free time today.