House Cleaning In North Park
Between University Heights, Hillcrest, Balboa Park and Switzer Canyon, is the trendy neighborhood of North Park in San Diego. North Park is known for its cultural diversity and numerous amenities. Residents have an array of coffee shops, cafes, boutiques, and diners to choose from. It is also home to the Ray Street Arts District and the North Park Theater.
San Diegos Top Rated Maid Service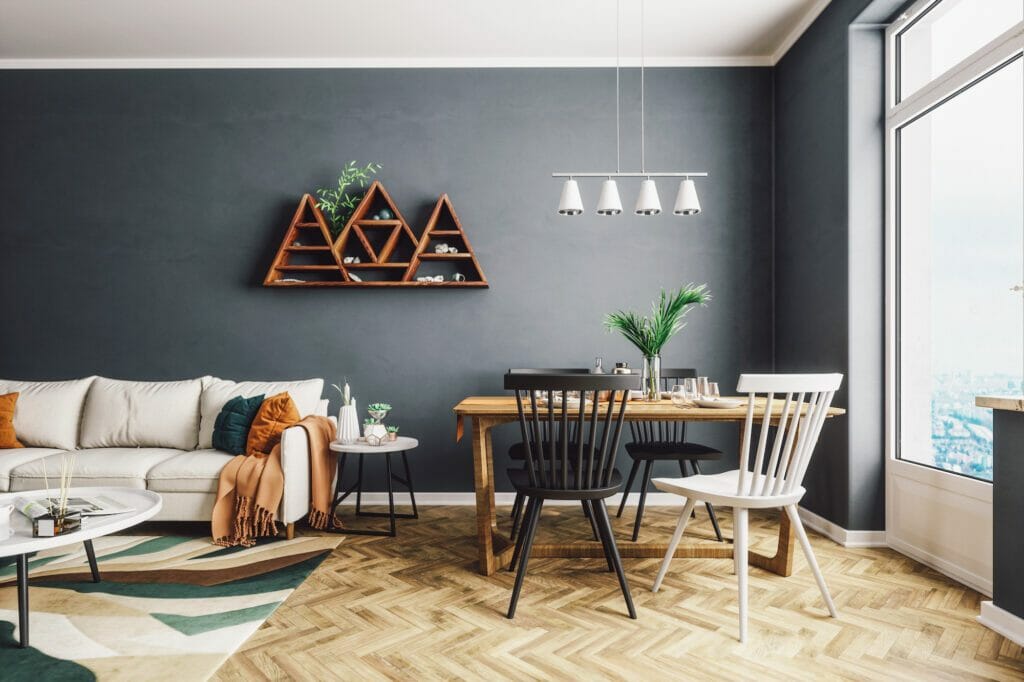 Your Happiness is Guaranteed.
House Cleaning in North Park
If you live in North Park and could use some help keeping your home clean, the professional team at Presto Cleaning offers the professional services you need.
North Park House Cleaning Services
Recurring cleaning in North Park
Long work hours? Crazy schedule with too much to do? Simplify your life by hiring our team to routinely clean your house according to a schedule that fits your needs. Free up hours every week.
Deep cleaning in North Park
Give your home a facelift with our deep cleaning services. We can remove the most stubborn dust, dirt, grease and mold from your kitchen, bathroom, common areas, and other rooms. We can even tackle the interior of your fridge, oven and microwave.
Move-in & move-out cleaning in North Park
Before moving into a home in North Park, hire our professional team to get it clean and ready for you. We can also give your home a thorough cleaning if you are moving out so that it will be all ready for the next tenant or owner.
Windows & Detailed Cleaning in North Park
We clean window interiors and exteriors to beautify the appearance of your home from the outside and to offer clear views from inside.
You can spend less time cleaning and spend more time experiencing all University Heights, Balboa Park, Downtown, and more.
Cleaning Services in North Park
Types of Cleaning Offered by Presto Cleaning
There's nothing like the feeling of coming home to a clean home at the end of a hard day of work, errands or even vacation. However, maintaining a clean house isn't an easy task for most people. House cleaning is a time consuming task that can drain a couple of hours a day, especially if you're cleaning several rooms at a time.
Leaving the job to a professional is a great way to take something off your plate and know that the job will be done the right way. At Presto Cleaning, we're proud to offer several different professional cleaning services that get your home looking truly perfect. Whether it's a recurring, bi-weekly cleaning, a full, deep clean to impress company, an apartment move-out cleaning or sanitization of your home's surfaces to keep an illness from returning, we're proud to offer the type of cleanliness you desire and deserve.
How to Make an Appointment
Making an appointment with Presto Cleaning for house cleaning services is simple. All you have to do is go on our website to set up a quote, or give us a call at 619-366-0886. When you reach out, we'll discuss what kind of professional cleaning services are best for your needs and budget. If you're interested in getting your home organized and neat but don't really need a full deep clean of hard-to-reach areas, the price will be cheaper than a complete carpet shampoo and steam clean.
We'll also get a sense of the size of your home, so we know exactly what to quote you. We value transparency at Presto Cleaning, and we make sure to provide accurate information to our customers. 
How to Know if You Need a Deep Clean
A deep clean is often a good idea at least once a year to prevent the buildup of grime, dirt and dust in areas that are difficult to clean. For most of your cleaning needs, a regular clean is often recommended.
However, if you need to ensure your home is spotless, our deep clean is the perfect choice. We'll provide a full, complete clean of every inch of the room, making sure we touch every surface. Whether it's the bathroom, kitchen, dining room, den, living room or another room in your home, we'll get rid of any dirt, bacteria, mildew or other unwanted blemishes. You can have us deep clean one room at a time or the entire house. The choice is entirely yours.
How Many Hours Does a Typical Cleaning Service Last?
It depends on the size and the state of your home when we arrive. If your home is mostly orderly and just needs a few extra touches to get it in top condition, we may only need a couple hours to get your home spotless. The general rule is that a two-bedroom home usually takes around 4 hours to clean. For deep cleaning, you should add an extra 60-90 minutes to the job, depending on how much you want done.
What Makes Presto Cleaning the Best Choice for House Cleaning Services?
When you work with Presto Cleaning, you're in charge of the overall job. Our team of professional cleaning experts can customize your house cleaning job in accordance with your standards. For instance, if you're interested in minimizing your impact on the environment, we'll make sure your cleaning techs only use green products when they come to your house. If you have pets or young children in the home, we can make sure your home only gets cleaned with products that won't be toxic to them.
On top of that, the team at Presto Cleaning listens to our customers and only considers the job done when our customers are satisfied. We pride ourselves on quality cleaning services in every home we take care of, without exception. When you trust us to provide your house cleaning services, we know you're inviting us in to make your house look the best it can. We take that seriously, which is why you can count on Presto Cleaning to meet high expectations every time. Book our services today to get your house in tiptop shape.