House Cleaning In Mission Valley
With its location close to Old Town and Downtown, Mission Hills places you within close reach of all of San Diego's most exciting attractions. Homes in the neighborhood feature diverse styles of architecture, including Prairie, Craftsman, Spanish Colonial Revival, and Vernacular.
San Diegos Top Rated Maid Service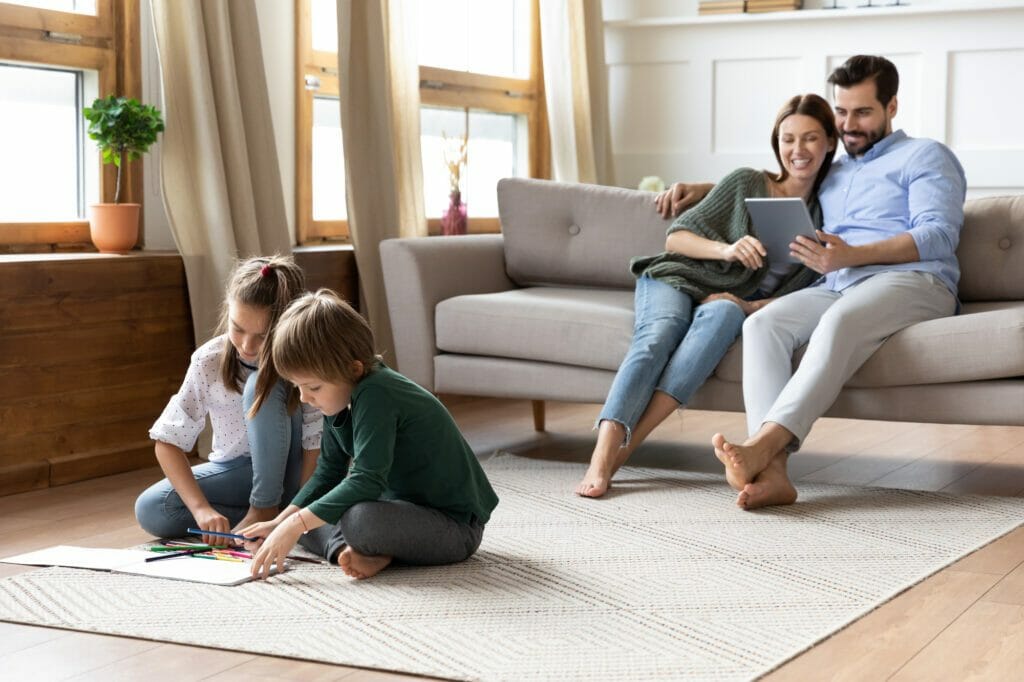 Your Happiness is Guaranteed.
House Cleaning in Mission Hills
Whatever style of home you have in Mission Hills, you want it to look its best. As professional House cleaners in Mission Hills, we make it easy for you.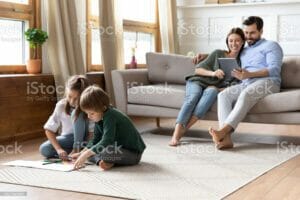 Benefits of Hiring a House Cleaner in Mission Hills
By bringing in professional house cleaners, your free up time in your schedule so you can keep up with your busy life. You also can spend more time taking advantage of shopping and dining opportunities on Washington Boulevard, or heading to Old Town or Downtown for more shopping and leisure.
Mission Hills House Cleaning Services
We offer the following professional cleaning services in Mission Hills, San Diego:
Recurring cleaning in Mission Hills
Free up time and reduce stress in your life by letting us take care of the hard work of regular house cleanings for you. We can stop by on a schedule which works for your needs. Focus on living your best life, not on scrubbing away at dirt!
Deep cleaning in Mission Hills
Have old grease, dirt, dust or mold caked into the surfaces of your home? After our professional cleaners scrub and scour, all those surfaces will return to their original spotless shine.
Move-in & move-out cleaning in Mission Hills
Before moving into a new home in Mission Hills, give our professional cleaning team a call to come by and make sure everything is ready for you. Moving out soon? We can clean your home or apartment so that you can leave on good terms with your landlord.
Windows & Detailed Cleaning in Mission Hills
The clear blue skies of San Diego are all you should see through your windows—not dirt and grime. We'll clean your windows inside and out so that they offer you a clear view of those boundless blue skies once again.
Presto House Cleaning Services in Mission Hills
Welcome to Presto House Cleaning Services in Mission Hills, where we can help you keep your home in tip-top shape. We offer a full menu of cleaning services to keep every surface of your home spot-free, including move-in/move-out cleaning, deep cleaning, weekly and biweekly scheduled cleaning, and window cleaning.
If you have a big party coming up or need to prepare your home for moving out, you don't need to search for "professional cleaning services near me." Leave it to Presto House Cleaning Services to get your home prepared. Our deep cleaning services include:
Bedroom floor vacuuming and mopping by our careful professional cleaners. We can also wipe down any shelves if you ask.
Kitchen cabinetry cleaning inside and out, with extra care taken to clean nooks and crannies that might collect grease or dust, such as around your stovetop, microwave, and refrigerator.
Bathroom scrubbing to a shiny polish, with environmentally friendly cleaning products used to remove soap scum and other common bathroom blemishes. Our cleaning professionals also scrub all bathroom floors and windows.
Common areas cleaning, with vacuuming and window sanitization. Fixtures, baseboards, windowsills, and other easily ignored areas are cleaned until your rooms shine.
Indoor Window cleaning as well.
Make an Appointment with Presto House Cleaning Services Today!
It's easy to book online through our web portal, or you can call us at 619-366-0886 to get a free quote on your next house cleaning in the San Diego area. We're available Monday through Friday.
Why Choose Presto Cleaning?
There are many reasons to go with Presto. To begin, we're members of both ARCSI and IICRC, which are national certification agencies for the cleaning industry. We follow the most up-to-date industry standards to ensure the best quality services with the lowest environmental impact. And we make sure to use the safest cleaning supplies, making our services pet-friendly and safe for natural surfaces such as hardwood floors.
As for pricing, Presto has a range of discounts and special offers. Check our website to see our current selection of referral discounts and new member bonuses, which can help you save on your bill.
Finally, Presto's dedication to philanthropy sets it apart. In partnership with Cleaning for a Reason, Presto donates its free services to clients struggling with cancer treatments or who are in hospice. You can help, too. Ask us about our community volunteer opportunities.
Presto Cleaning Services FAQ
Do I need to clean before my scheduled appointment?
Our cleaning pros will clean your house from top to bottom. Just make sure your floors, counters, and sinks are clear so we can work efficiently. Here are a few items to double-check before your appointment:
Clear your entryways and living area floors, such as by putting shoes away in a closet.
Wash and put away kitchen dishes.

Make sure bathroom counters are cleared by placing items into drawers.

How do I know if I need a deep cleaning service?
Deep cleans should be done several times yearly, when the seasons change. Schedule a deep clean today if you haven't had one in a few months. Additionally, if your house has built-up debris in places like corners and counter-backs, or if there is a mold or odor issue, you should opt for a deep clean. Our expert cleaning crew uses High Touch Point Sanitizing to ensure all points of contact, such as doorknobs and light switches, are cleared of bacteria and viruses.
Does Presto Professional Cleaning Offer an Hourly Service?
Presto can clean your house as a deep cleaning appointment (for spring cleaning, for example), for move-in and move-out cleanings, or as a recurring Perfect Maintenance housekeeping service every week or every other week.
How many hours is a typical cleaning service?
Cleaning service times vary with the size of the area to be cleaned, as well as the level of cleaning required in an area. A standard rule is between 2 and 6 hours per bedroom, so a two-bedroom apartment with minimal buildup typically takes two hours.
How Much is a Recurring Maintenance House Cleaning?
Our average professional cleaning prices range from $140 to $286, depending on how large an area needs to be cleaned. You could lower your costs by referring friends or if you become a new member of our recurring cleaning service.
Are Presto cleaning services pet-friendly?
Yes, you can feel secure knowing Presto uses cleaning supplies that are safe for families and pets. Our professional cleaning crew is happy to work around your furry family members. Just let us know what to expect before the day of your appointment.
Do I need to be home for my cleaning?
No, our cleaning crew can come at your scheduled time and get to work without your assistance. If there's a challenge with the entryway, simply let us know before your appointment, so we can let our cleaning team know.
Is Presto Cleaning insured?
Yes, we are fully licensed, bonded, insured, and firm certified. Contact us if you would like to receive our insurance documentation.
What areas does Presto Cleaning serve?
Presto Cleaning Services scrubs houses in the greater San Diego area, including:
Adams North
Hillcrest
Bankers Hill
Kensington
Linda Vista
Swan Canyon
and more
How Can We Take Care of You? We accommodate not only your schedule but also your individual fine-tuned cleaning needs. Get a free quote to take back your free time today.